Canon EF 16-35mm f/4L IS USM Lens
Canon EF 16-35mm f/4L IS USM Lens
Canon EF 16-35mm f/4L IS USM Lens
Introduction
Seems the new Canon lens is coming, as it was reported Canon will release 8 new lenses in 2014, the first is coming. Seems a very interesting lens with a very useful focal length range. The new lens got "L" designation what is meaning the build and optical qualities as well as autofocus performance can be expected top notch quality. From ultra wide angle to near normal range makes this lens very useful for many photographic tasks. On smaller sensored cameras the focal length range is still wide to normal zone, which makes the lens very usable too. The new lens is available for pre-order at Bhphotovideo see the link below. Seems the new lens is compact and has constant f/4 aperture with a filter size of 77mm. The lens design features 2 UD (extra low dispersion glass) elements and several (totally three included the front element) aspherical elements as well. Totally lens construction consists of 16 elements is 12 groups. The lens can be used on Full frame and Aps-C cameras as well. The lens features USM silent drive and newest type stabilizer claimed four stops gain by Canon.
[do_widget Text]
Official name
Canon EF 16-35mm f/4L IS USM Lens
USM: silent quick ultrasonic drive
is: optical image stabilizer built-in the lens claimed 4 stops gain by Canon
L: Luxury pro grade build quality and optical quality with a very precise focusing
EF: compatible with Canon Full frame and Aps-C sized Dslr cameras, with adapter with Eos M mirrorless camera
Focal length 16-35mm on Full frame ultra wide angle, on Aps-C more in the general usage range
F/4 aperture means light gathering is not the biggest, because some zooms has f/2.8 aperture which lets two times as many light, but better than kit lenses with f/5.6 aperture at the long end of the zoom range. The f/4 aperture more fits to outdoor usage though, but with newest Full frame cameras(Canon 1Dx, Canon 6d, Canon 5d mk III), with very good high iso performance can be used indoors as well.
Canon EF 16-35mm f/4L IS USM Lens specification
Minimal focus distance:0.31m (149mm working distance)
Aperture:f/4- f/22
Max reproduction ration:
Aperture blades: 9 rounded
Filter size: 77mm
Weight: 615 g (1.35 lb)
Optical formula: 16 elements in 12 groups includes 3 aspherical and two UD elements
Hood: Canon EW-82 Lens Hood
Size/dimensions: Approximately 82.6 x 112.8 mm (3.25 x 4.44″)
Canon EF 16-35mm f/4L IS USM Lens Features:
-Af: ring type USM (ultrasonic) silent focusing
-Constant physical size
-Internal focusing
-Compatible Full frame
-Fluorine coating
-Stabilizer claims 4 stops gain by Canon
-Full time manual focus override
-Nine blade rounded diaphragm
Canon EF 16-35mm f/4L IS USM Lens price
The new Canon EF 16-35mm f/4L IS USM Lens price is 1049 dollar.
Canon EF 16-35mm f/4L IS USM Lens availability
The new Canon EF 16-35mm f/4L IS USM Lens will reported to be available from 2014.
Canon 16-35mm f/4L is lens Pre-order
Canon EW-82 lens hood for the Canon 16-35mm f/4L is lens
Canon EF 16-35mm f/4L IS USM Lens alternatives
There are lenses with f/2.8 aperture with the same range like the Canon 16-35mm f/2.8 and Canon 16-35mm f/2.8 II and f/4 lenses like the Canon 17-40 f/4L, and other lenses with not constant apertures, like f/4.5-5.6 apertures as the Sigma 12-24mm. Canon also has a 8-15mm f/4L fisheye lens as well. The new lens I suppose will be much better than the Canon 17-40 f/4 L both optically and mechanically, and the stabilizer makes a huge difference too. Compare to the f/2.8 lenses the new lens will be more compact, and lightweight.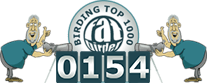 [do_widget Text]