Canon 850d Canon rebel T8i release date review specs
Canon 850d Canon rebel T8i release date review specs
Canon 850d Canon rebel T8i release date review specs
[do_widget Text]
[do_widget Text]
________________________________________________
Introduction – Canon 850d/Canon rebel T8i release date review specs
The Canon 850d/T78 has not been released yet. It is hard to speculate yet, what will be the features of the future camera. Over years now discussions going about the end of the Aps-C camera market, they say the Full frame cameras going to be cheaper, and every one has a Full frame camera. This doesn't happened yet, and I doubt going to happen anytime. Until that date is interesting what is the plan with the Aps-C market. No lenses "L" optics released from Canon for Aps-C until now, this shows that Canon prefer anyone to buy a Full frame camera instead of Aps-C format camera. Perhaps because of this a future of real Aps-C sensor development is questionable.
Canon 800d/T7i specifications
Canon 850d Canon rebel T8i release date review specs
Resolution: up to 24 Mpix, not more, the diffraction limit is already at around f7.
Size:same as before, perhaps smaller
Weight:same as before, perhaps lighter
LCD: 1040 k dots
Frame rate: 4 fps
Movie mode: 1920×1080 24,25,30 fps
Focus points: 9 cross type
Storage type: SD card
___________________________________________________________________________
Newest articles:
Equipment reviews
Canon 850d Canon rebel T8i release date review specs
Equipment reviews
See the reviews in the sub-menus at the right
sidebar, not everything included in the links
below.
Canon camera comparisons
Canon Full Frame comparison table
Canon Aps-C camera comparison table
Canon camera specifications
Canon 7d detailed specification
Canon 70d detailed specification
Canon 60d detailed specification
Canon 40d detailed specification
Canon Aps-C reviews
Primes
Samyang 8mm f3.5 review
Samyang 14mm f2.8 review
Sigma 35 f1.4 review
Canon 35mm f2 review
Canon 40mm f2.8 STM review
Canon 50mm f1.4 review
Canon 50mm f1.8 II review
Canon 135mm f2 review
Canon 200mm f2.8 review
Canon 300mm f4 is review
Canon 400mm f5.6 review
Zooms
Sigma 10 20mm review
Tokina 11 16mm review
Canon 15 85 review
Canon 15 85 vs Canon 24 105
Sigma 18-35 f1.8 review
Canon 24 70 f2.8 L review
Canon 24 105 review
Canon 70 200 f4 review
Canon 70 200 f2.8 review
Soligor 100 400/4.5-6.3 review
Teleconverters
Kenko 1.4 dgx review
Kenko Pro300 1.4 dgx review
Canon 2x MkII review
Soligor 2x converter review
Kenko 3x converter review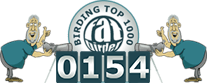 New, coming products
Latest reviews/news/articles:
Nikon camera comparisons
Nikon camera specifications
Nikon Aps-C reviews