Sony Nex 8
[do_widget Text]
Sony Nex 8
Update: No Sony Nex8 yet (seems won't be because Sony stop using Nex moniker), but there is a new Sony a6000 which is a successor of the Sony Nex-6, see more about the link below.
Sony alpha a6000
[do_widget Text]
Introduction
Sony Nex 8 – When is it coming? Rumors say Spring 2014. There are are rumors about a Full frame Sony Nex 9. Seems the competition in photo equipments is very vivid: Canon, Nikon, Sigma, Fuji, Olympus makes better and better sensors, cameras, and lenses. What can Sony do to sell the new Nex 8 ? No real information yet about the improvements over the Nex 7 camera.
Sony Nex 8 specifications guess
Sensor size: Aps-C
Sensor resolution:24 Mpixel
Price:800 Eur
Sony Nex 8 features
-new sensor
-improved AF system
-improved image processor
-possible electronic viewfinder with high resolution
Sony Nex 8 availability
Rumours say Spring this year.
Other upcoming Sony cameras
Sony A77, Sony A99 also rumored to be updated in 2014.
Latest reviews/news/articles:
Tamron 150 600 f5-6.3-Di Vc USD tele
Milc vs Dsrl
Canon 15 85 vs Canon 24 105
Canon 24 105 review update
Sigma 18-35 f1.8 review
Sigma 35 f1.4 review
______________________________________________________________________________
Newest articles:
Beginner's photography tutorials:
Photography tips for beginners
Equipment reviews:
Equipment reviews
Equipment reviews
See the reviews in the sub-menus at the right
sidebar, not everything included in the links
below.
Canon camera comparisons
Canon Full Frame comparison table
Canon Aps-C camera comparison table
Canon camera specifications
Canon 5d Mk3 detailed specification
Canon 7d detailed specification
Canon 70d detailed specification
Canon 60d detailed specification
Canon 40d detailed specification
Canon Aps-C reviews
Primes
Samyang 8mm f3.5 review
Samyang 14mm f2.8 review
Sigma 35 f1.4 review
Canon 35mm f2 review
Canon 40mm f2.8 STM review
Canon 50mm f1.4 review
Canon 50mm f1.8 II review
Canon 135mm f2 review
Canon 200mm f2.8 review
Canon 300mm f4 is review
Canon 400mm f5.6 review
Zooms
Sigma 10 20mm review
Tokina 11 16mm review
Canon 15 85 review
Canon 15 85 vs Canon 24 105
Sigma 18-35 f1.8 review
Canon 18 55 is review
Canon 24 70 f2.8 L review
Canon 24 105 review
Canon 70 200 f4 review
Canon 70 200 f2.8 review
Tamron 70- 300 f/4-5.6 vc review
Soligor 100 400/4.5-6.3 review
Teleconverters
Kenko 1.4 dgx review
Kenko Pro300 1.4 dgx review
Canon 2x MkII review
Soligor 2x converter review
Kenko 3x converter review
__________________________________________________________
Birds:
Travel:
10 Things to see in Hungary
10 Things to see in Budapest
Chalkidiki Greece Sarti
Lake Balaton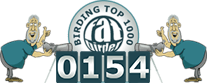 New, coming products
Latest reviews/news/articles:
Nikon camera comparisons
Nikon camera reviews
Nikon camera specifications
Nikon Aps-C lens reviews

Sony Nex 8Sony Nex 8Sony Nex 8Sony Nex 8Sony Nex 8Sony Nex 8Sony Nex 8