Canon 1.4 50mm Canon 50/1.4
The official name: Canon EF 50 mm 1:1.4 USM
Technical datas (Canon 1.4 50mm):
Focal length: 50mm
Close focus distance: 0,45 m
Focus limiter: –
Widest Aperture: f/1.4
Weight 290 g
Dimensions: 73,8-50,5 mm
Filter size:58 mm
Canon 1.4 50mm Canon 550d camera f2 iso 200 1/60s

50% crop of the above picture
Introduction (Canon 1.4 50mm):
The Canon 50/1,4 is a normal lens on a Full Frame camera. What it is the normal lens ? The idea is to see exactly the same perspective what we see with our own eyes. If we stretch ourselves perhaps see around 180 degrees, but the center portion of our sight is approximately identical to the view of the 50mm lens on a Full Frame camera. What are the common information of this lens ? Small and light, relatively inexpensive, good sharpness from f2 (subjective), very popular, f1.4 aperture, 45cm Minimum focus distance, usm is not a 'normal' ring usm, overexposes 1/3 stops.
Optical quality:
Without going to deep details of optical quality, this lens makes excellent images. At f/1.4 the lens has a soft dreamy look, see the sample picture, but perfectly usable apart from the paper thin depth of field. From f/2 the lens starts to get sharp, at f/2.8 gets very sharp all the way until diffractions limits sharpness. The brightness of this lens makes it capable to make pictures where most lenses are not capable to give any usable results. Even the out of focus pictures can be good, with manual focusing.
Mechanical quality:
The lens works as it needed, but the usm is not a "real ring type usm" but a micro motor type usm, perhaps only used in this lens as far as I know. Build quality is much better than the build quality of the "plastic fantastic" but can be better I think. In reality the lens is quite fragile, don't throw it, because it is not really up to this treatment, as the "L" lenses, which can happily survive such situations.
Autofocus:
The autofocus is quick and quite precise, even in moderately low light.
This lens is a starting point to many photographer.
What are the alternatives ?
The Canon 50/1.8 II and the Canon 50/1.2 L, and the Sigma 50/1.4 and there is a new Sigma "Art" version now. The Sigma is reported to be better even the older version, but much bigger and heavier. The new "Art" version is just a recent lens.
Compare to the 50/1.8 II. Better build quality, and especially the much improved autofocus system makes a huge difference, considered the thin depth of field in bigger apertures.
I would say the focal length is not ideal on an Aps-C sensor sized camera like the 7d, 60d or 650d, it would be more useful to be longer or wider. Longer for portraits, wider for 'general' usage.
What are the strong points of this lens: Optical quality, f1.4 brightness, relatively good autofocus, small size and weight. Seems though not all copies are the same. Some of them are very sharp, some are not so sharp at wider apertures.
What is this lens good for:
Perhaps I going to be stoned by many, but I would say this is perhaps the only lens you need for a wedding, if you are not the "pro" photographer. This lens is terrific. Not the sharpest lens I saw but the pictures has a unique atmosphere. On Aps-C the focal length is not the best, perhaps good for a street photographer, or for portraits. I had the 50mm 1.8 version and I sold it, perhaps I wouldn't sold this lens so easily. Apart from a wedding I wouldn't use this lens frequently, I need a wide angle and a super telephoto for my interests mostly. If your main interest is portraits or low light this is a terrific lens.

Canon 50/1.4 on 550d f1.4 wide open iso 250 1/60s. The depth of field is extremely narrow and a picture has a dreamy look
No sharpening needed, this lens makes excellent pictures even in contrastless shady environment, Canon 50mm f1.4. f2.8, Iso 4000, Canon 550d, 1/60s
This picture has been made at f2.8 with built-in flash 1/60s iso 400, Canon 550d
Pros:
f1.4 brightness, good autofocus, sharp, makes excellent images, relatively small and light.
Cons:
little fragile construction, price little high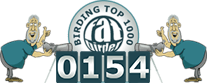 Canon 1.4 50mm Canon 1.4 50mm Canon 1.4 50mm Canon 1.4 50mm Canon 1.4 50mm