Canon 40mm vs 50mm
Canon 40mm vs 50mm
[do_widget Text]
Introduction
What are the differences between this lenses and what are the similarities ? Which one to choose? Which has a better value ?
Optical quality
Both the Canon 40mm and the 50mm lenses are very good optically.
Brightness
This is where the 50mm lenses better, especially the 50mm f1.4. The difference between f/1.4 and f/2.8 brightness is huge. The 50mm lens can be used in dark environment like a wedding in a dark restaurant or temple, the 40mm not so much.
[do_widget Text]
Sharpness
The 40mm is sharp from f2.8, the 50mm f/1.4 is sharp from f2, the 50mm f/1.8 is sharp from f2.5-2.8.
Focal length
If we want to use a lens as a general lens almost always attached to the camera the focal length of the 40mm is simply better because it is wider, on a Full frame camera and on an Aps-C camera as well. For portraits the longer and brighter 50mm lenses are better.
Build quality
The 50mmf1.8 II has a very low build quality, the 40mm and the 50 f/1.4 is about the same, perhaps the 50mm f/1.4 is a little better.
Size and weight
Here the 40mm is an absolute winner, the pancake design makes the lens flat and this way much smaller and lighter. The 50mm lenses are simply much longer.
Autofocus performance
The 50mm f/1.4 has the best and quickest autofocus, after the 40mm and lastly the 50mm f/1.8 II. Perhaps the 50 f/1.8 autofocus is little quicker or not, than the 40mm but lot less quality, and lot less precise. It feels like a very cheap quality.
Other differences
The 40mm is an stm lens, specialized in movie shooting, stm mean stepping motor, it's autofocus system is more quiet and designed for movie shooting. Doesn't mean that in any measure worse for normal shooting.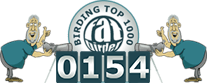 Canon 40mm vs 50mm Canon 40mm vs 50mm Canon 40mm vs 50mm Canon 40mm vs 50mm