What to check before buy a camera
What to check before buy a camera

[do_widget Text]
What to check before buy a camera
Introduction
I thought I give you some tips when you buy a new (or used) camera.
Basically the cameras fall in these categories: Compact Cameras (inside this category there are compact, travel zoom, ultrazoom, or bridge cameras and waterproof cameras), MILC (Mirrorless system cameras), and Dsrl (Digital single reflex cameras).
How to choose between the different kinds of cameras ?
The budget is an important issue.
Questions to ask: Do I want to use lot of settings in the camera or just wants the camera do everything automatically? Am I want to change lenses ? Am I wants to be a photo professional? How good pictures I want to make ? What is my goal with the photography ? Am I want to take pictures of distant things, birds, or wildlife ? Do I want to make pictures in the dark? To put camera in my pocket is my preference ?
Compact, Milc or Dsrl camera ?
If you wants that the camera does everything automatically perhaps the Compact or Milc cameras are preferred. The best picture quality and adjustments can be made with a DSRL camera. MILC cameras has much better picture quality than compact cameras. Some of them uses the same sensor as DSRL cameras.
[do_widget Text]
Differences between Milc and Dslr cameras
The biggest difference between compact and DSRL or MILC cameras is the sensor size. Usual compact cameras has a sensor size of 1/2.3 inch. Aps-C Dsrl cameras and several Milc cameras has a sensor size app 22.5x15mm. Full frame cameras has the sensor size of 36*24mm. The bigger the sensor the better picture quality you get. Bigger sensor cameras typically makes better pictures in low light situations. Other difference between the DSRL and other types of cameras are the viewfinder. In case of DSRL cameras we normally see through the lens with a help of a mirror. In compact and MILC cameras we use the the rear LCD to compose the picture. Newer DSRL cameras also has the option to make pictures with the rear LCD, older ones not. DSRL cameras typically has much faster autofocus system. They much better at action, sports, kid, bird, wildlife etc photography.
1. Most important: To see the pictures the camera makes in big on a computer, do you like it or not?
2. Zoom range: ususally the wide range is more important for example in a room
3. Battery: better check if a camera uses a special battery how much does it cost, and if it is available or not. Cables also interesting if these are special, better check in case of losing is easy to replace or not. Usually one battery is not enough for normal usage. better to have a spare one.
4. Autofocus speed and accuracy
5. Manufacturer. I prefer Canon or Nikon. Today Sony also gets better. Panasonic, Fujifilm, and Olympus are also good marks.
6. LCD brightness and resolution. Old standard 230k dots LCD are not really enjoyable, today the 920k or more Lcd's are the standard. Some models has 460k dots, still better than 230k. The difference between a 230k dots and a 920k dot LCD is almost a night and a day.
7. Flash unit: for cheap cameras the flash unit is obligatory for inside usage. The flash is very useful in many situations.
8. Menu system: I don't particularly like complicated menu system.
9. For interchangeable lens cameras: lenses price and availability.
10. In case you buy a Dsrl better to check the lenses first if you want the best quality. For starting a 18 55 recommended. The cheapest Dsrl probably will be good enough. The lens has much more impact on picture quality than the camera body. If you have the budget the Tamron 17 50 non VC is a very good buy as a general usage lens for any system.
Canon or Nikon ?
Canon or Nikon ?
First of all, what you like better. I have both. The pictures of the Nikon and Canon cameras looks different. It is a matter of taste what you like better. The difference between Canon and Nikon cameras are not huge. What makes a more difference in the pictures is the lens quality. Good lenses are usually not cheap, especially long wildlife lenses. Nikon cameras today(January 2014) has a little edge over Canon, according to my opinion, especially dynamic range, and Nikon has very good kit lenses, but the really good lenses are very expensive, while Canon has more affordable high quality lenses, although many of their really good lenses are also very expensive.
If you shoot birds, wildlife or prefer video: Canon seems better, Landscapes or if you have cash for Nikon wildlife lenses or for the new Tamron 150- 600:Nikon
What would I buy today:
Full frame cameras: Canon 6d or Nikon d610 new(avoid d600 has a dust-oil problem, unless you accept this problem and can have at a bargain price), Canon 5d Mk II or Nikon d700 used
Aps-C cameras: Nikon d7100, d7000 or Canon 70d or 7d used
In smaller price: Nikon d5200, d5100 or Nikon d3200 or Canon 550d,600d,650d
Even smaller price: Canon 1100 D
MILC: Panasonic G6, Sony Nex
Ultrazoom cameras: Canon Sx50, Panasonic fz200
Travel zoom cameras: Canon SX 280,270,260 or Panasonic TZ40,TZ30
Used cameras:
If the camera seem heavily used, carefully check the shutter sound. If it makes black pictures perhaps the shutter needs replacement soon. Better to wait for almost new cameras at bargain price.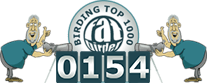 What to check before buy a camera
What to check before buy a camera
What to check before buy a camera
What to check before buy a camera
What to check before buy a camera
What to check before buy a camera
What to check before buy a camera
What to check before buy a camera
What to check before buy a camera
What to check before buy a camera