Sigma dslr lenses
Sigma dslr lenses
Meaning of abbreviations
-Dg – digital
-Hsm silent ultrasonic focusing
-OS optical stabilization helps to reduce shutter speed in low light reducing camera shake, not helps with moving subjects
-DN mirrorless camera lens (MILC, like Sony Nex, Panasonic, Olympus)
-C – Contemprary lens see below
-A – Arts lens see below
-S – Sports lens
Introduction
Sigma announced three new lens lines for Dslr cameras, this lens lines are the following:
-Sigma Contemporary lenses this lenses has compact build, with multiple usages
-Sigma Art lenses has unique optical performance for self expression.
-Sigma Sport lenses are specialized to capture fast action even in demanding circumstances. These are also very good for wildlife photography.
[do_widget Text]
[do_widget Text]
__________________________________________________
Newest high performance Sigma dslr lenses
Sigma currently release two very interesting, class leading performance Art lenses: the Sigma 35mm f/1.4 and the Sigma 18-35 f/1.8 lenses. The first lens has Full frame coverage, while the second lens designed for Aps-C sensor sized cameras.
Sigma 35 f1.4 review
Sigma 18-35 f1.8 review
Sigma art lenses
Sigma 19mm F2.8 DN A
Sigma 30mm F2.8 DN A
Sigma 30mm F1.4 DC HSM A
Sigma 60mm F2.8 DN A
Sigma 35mm f1.4 DG HSM A
Sigma 50mm f1.4 DG HSM A
Sigma 18-35mm f1.8 DC HSM A
Sigma 24-105mm f4 DG OS HSM A
Seems this, newest Sigma Art lenses has a very high optical quality.
Sigma sport lens
Sigma 120-300mm F2.8 DG OS HSM S
Sigma prime lenses
Sigma 4.5mm F2.8 EX DC HSM Circular Fisheye
Sigma 8mm F3.5 EX DG Circular Fisheye
Sigma 10mm F2.8 EX DC HSM Fisheye
Sigma 15mm F2.8 EX DG Diagonal Fisheye
Sigma 20mm F1.8 EX DG ASP RF
Sigma 24mm F1.8 EX DG ASP Macro
Sigma 28mm F1.8 EX DG ASP Macro
Sigma 50mm F1.4 EX DG HSM
Sigma macro lenses
Sigma 50mm F2.8 EX DG Macro
Sigma 70mm F2.8 EX DG Macro
Sigma 105mm F2.8 EX DG Macro
Sigma 105mm F2.8 EX DG OS Macro
Sigma 150mm F2.8 EX DG Macro
Sigma 150mm F2.8 EX DG OS HSM APO Macro
Sigma 180mm F3.5 EX DG Macro
Sigma APO Macro 180mm F2.8 EX DG OS HSM
Sigma telephoto primes
Sigma 85mm F1.4 EX DG HSM
Sigma 300mm F2.8 EX APO DG (HSM)
Sigma 500mm F4.5 EX DG APO (HSM)
Sigma 800mm F5.6 EX APO DG HSM
Sigma zoom lenses
Sigma 8-16mm F4.5-5.6 DC HSM
Sigma 10-20mm F4-5.6 EX DC (HSM)
Sigma 10-20mm F3.5 EX DC HSM
Sigma 12-24mm F4.5-5.6 DG HSM II
Sigma 17-70mm F2.8-4 DC Macro (OS) HSM C
Sigma 18-35mm F1.8 DC HSM A
Sigma 24-70mm F2.8 IF EX DG HSM
Sigma 24-105mm F4 DG (OS)* HSM | A
Sigma 18-200mm F3.5-6.3 DC (OS) HSM
Sigma 18-200mm F3.5-6.3 DC Macro OS HSM C
Sigma 18-250mm F3.5-6.3 DC (OS) MACRO HSM
Sigma 17-50mm F2.8 EX DC (OS) HSM
Sigma APO 50-150mm F2.8 EX DC OS HSM
Sigma 70-300mm F4-5.6 DG Macro
Sigma 70-300mm F4-5.6 APO DG Macro
Sigma 70-300mm F4-5.6 DG OS
Sigma APO 70-200mm F2.8 EX DG OS HSM
Sigma 120-400mm F4.5-5.6 DG APO OS HSM
Sigma super telephoto lenses
Sigma 150-500mm F5-6.3 APO DG OS HSM
Sigma 50-500mm F4.5-6.3 APO DG OS HSM
Sigma 120-300mm F2.8 DG OS HSM S
Sigma 200-500mm F2.8 APO EX DG
Sigma 300-800mm F5.6 EX DG APO HSM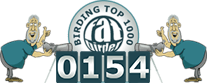 Sigma Dslr lensesSigma Dslr lensesSigma Dslr lensesSigma Dslr lenses