Canon 100mm macro lens review
Canon 100mm macro lens review
Canon 100mm macro lens review
Canon 100mm f/5 1/500s ISO 800 Canon 30d camera cropped resized sharpened and add little extra contrast
Canon 100mm macro lens review
Introduction
The Canon 100mm USM macro lens has a predecessor, which was also a very popular and well regarded lens. The new internal focusing version has Canon's excellent USM drive, constant physical length, and the filter is not rotating. The lens is not compact but not disturbingly big either. The lens has a new "L" designated stabilized version which is not a subject of this review.
[do_widget Text]
Official name
Canon Ef 100mm f/2.8 Macro USM
Canon 100mm macro specification
Minimal focus distance: 0.31m (149mm working distance)
Aperture: f/2.8-f/32
Max reproduction ration: 1x (1.4x with the Kenko 1.4x dgx teleconverter)
Aperture blades: 8
Filter size: 58mm
Weight: 600 g
Optical formula: 12 elements in 8 groups without special elements
Hood: Canon ET-67 barrel shaped hood
Size: 79x119mm
Af: USM silent focusing
Constant physical size
Internal focusing
Compatible Full frame
Compatibility
The Canon 100mm macro is a Full frame compatible lens. This review was made with a Canon 30D crop sensor body.
Canon 100mm macro range
The canon 100mm macro is not really meant to landscapes, but from a distance it is possible to make some compressed ones. The 100mm is a short telephoto. This focal length is very good for portraits, can be good for pets such as cats and dogs, details of cars, motorbikes, etc. First it is good to explain what I meant for portraits. As I realized people think differently about portraits. I like to concentrate on the head or parts of the face for portraits and I don't like to be too close to the subject of the portait, this way I prefer longer lenses for portraits like 85,100,135mm on a crop sensored camera. This is way I think that 50,60mm lenses are not the best for such portraits. I understand that if someone makes a portraits from 1m, for example people sit at the same table, and the one makes a photo donesn't stand up to make a picture the 50,60mm is better suit. The 100mm some space is need even for head and shoulder portraits. Regarding bokeh (blurred background) the 85mm f/1.8 lens is better according to me for portraits.
Dslr Camera Lens ratings
Canon lenses from A-Z including Sigma, Tamron, Zeiss and Samyang
Canon 100mm macro build quality
The lens has a reasonable good build quality. The lens is not small, but not to big either, the weight is 600g and a front glass is surprisingly small. The lens mostly made of good quality plastic, but not feels cheap. The manual focus turns approximately 180 degree from the 31cm closest distance to infinity. The manual focus ring is wide and nicely can be operated.
Autofocus
The ultrasonic autofocus is quick, precise and nearly silent. There is a limiter at 0.49m. The autofocus is not so quick as the super quick autofocus of the Canon 135mm f/2, 200mm f/2.8, or the Canon 24-105 f/4 lenses. For macro distances before busy background the autofocus hunting (back and forth movement without finding focus) can be expected. The limiter helps for speed in normal distances, for example catch flying birds is not a problem.
Switches
There are two switches: the manual focus switch, and the focus limiter with two options: 0.31m to infinity and 0.49m to infinity. Would be reasonable to have a macro limiter between 0.31 and 0.49m if we use the lens for macro.
Canon 100mm macro optical quality
The Canon 100m is a very high quality lens, don't be fooled by the lack of "L" designation this lens is better than most of the "L" lenses. The "L" lenses has a little better build quality and much higher price.

Sweet spot
The lens is sharp everywhere, except smallest apertures due to diffraction. The theoretical sweet spot is at f/5.6. The contrast and sharpness very good even wide open.
Bokeh
The bokeh is not bad, but not so nice as it can be.
Price/performance ratio
This lens is well worth the money they want for it, if you know what to do with it. Not super cheap, but has a very good quality.
Canon 100mm macro with teleconverters
The Canon 100mm macro is not compatible with Canon teleconverters, BUT can work flawlessly with the Kenko 1.4 dgx. The lens will be a 140mm f/4 lens with a 1.4X converter attached. The picture quality is very good even wide open (f/4) with the converter, at f/5.6 the quality is very high even with the converter. The bokeh seems little nervous though. If I am right the magnification is 1.4X with the converter. I wouldn't put the 2x converter on it (only Kenko is able to attach), I think it destroys quality completely. If you have it you can try for fun.
Compare to/rivals
There are lots of other macro lenses available in the market, and none of them are bad actually. Let's see: Canon 50mm f/2.5 compact macro with less magnification, Canon 60mm f/2.8 Macro, Canon 100mm f/2.8 Macro is L, Sigma 70,105,150,180mm Macro lenses, Tamron 90mm f/2.8 original and the new Tamron 90mm USD VC version, the Tamron 180mm f/3.5. The alternatives are many. The longer ones gives better working distance which is perhaps preferred if the main goal is macro. The Canon 60mm is not Full frame compatible, but seems sharper in macro range, but the 100mm is makes cleaner images in the normal telephoto range, and has longer working distance for macro. The 100m is very good with the Kenko 1.4x teleconverter, the 60mm perhaps not so good with converters. The 100mm has better contrast wide open.
Summary
The Canon 100mm macro is a very high quality lens, and very good as a telephoto/portrait lens as well. If you need and has the budget for it, it is highly recommended !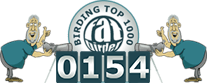 canon 100mm macro