Nikkor 70-200 f4 review
Nikkor 70-200 f4 review
Official name
Nikkor AF-S 70-200mm f/4 G ED VR (FX)
Specification – Nikon 70-200 f4
Focal length:70-200mm
Lens elements:20 elements in 14 groups(incl 3 ED and 1HRI elements)
Aperture: f/4-f/32
Weight:850g (30 oz)
Dimensions:78*178.5mm (3.1×7 inch)
Compatibility: Full frame
Other functions: Silent wave motor, Nano chrystal coat
Close focus distance: 1m (3.28ft)
Aperture blades: 9 (rounded)
Image stabilization: Claimed 4 stops by Nikon
Focus limiter: at 3m
Price: app. 1400 USD
Introduction
Nikon has not got a 70-200mm f4 lens before the release of this lens. The Nikon f2.8 lens is very fine optically, but little bit more hefty, and apart from Pro photographers the f4 version is much more reasonable.
Usage
On Full frame the lens can be used as a general zoom, on Dx as an ideal outside portrait/telephoto lens. With some converters perhaps also for wildlife.
Optical quality
This is a very high quality lens with excellent sharpness even wide open. See below, I made the pictures with a Nikon d7000 camera, from approximately 12-15m, as it comes from the camera sharpening at 6.
Optical quality – wide open at 70mm f4
Optical quality – wide open at 200mm f4
What do you think? I think that the optical quality is simply fantastic. Nikon engineers made the job at 5/5.
Mechanical quality
The lens unlike the f2.8 version is quite small and light. The build quality is very nice. The lens has a 67mm filter diameter.
Buttons
There are 4 buttons on the lens barrel: Vr on-of, active, manual focus, focus limiter.
Converter compatibility:
The lens is compatible with all of the Nikon converters:1.4x,1.7x and 2x converters. With the 2x though expect dark viewfinder.
Stabilization
The lens has two VR modes: normal and active. Active is used in moving platforms or boats, or more demanding situations. The stabilizer is quite effective.
Compare to:
Compare to the Nikkor 70-200 f2.8 lens this lens is very small and light. I can compare this lens to the Canon 70-200 f4L USM or the 70-200 f4 is USM. The Nikon seems for me sharper, than the non-stabilized Canon but the Canon is not bad either, and is much cheaper. The Canon 70-200 f4 is similar to the Nikon. I like better the colours on the Canon. The Canons feels also more solid to me. If I drop down both of them on the concrete, I don't know what would happen: One of my Canons survive such incidents easily, the Nikon doesn't look like, but I didn't tried, don't know what is the reality, just by looking at it. The Nikon is also made of metal, but looks like if it is plastic.
Price/performance
This is a very nice lens, but for this money you can easily buy a Canon body with a Canon 70-200 f4 L. Although a Nikon perhaps a little better, but the Canon is not a slouch either, with excellent USM focusing, rock solid build, and fluorite glass.
Standard accessories
-67mm snap on lens cap
-LF-4 rear lens cap
-Cl-1225 soft lens pouch
-HB-60 solid circular lens hood
Positives – Nikkor 70-200 f4
Very fine small, light, durable build, nice sharpness and contrast, stabilization
Negatives-Nikkor 70-200 f4
Price is high for many people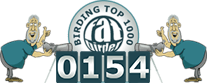 Nikkor 70-200 f4 Nikkor 70-200 f4 Nikkor 70-200 f4 Nikkor 70-200 f4