Tamron 150 600 F/5-6.3 Di VC USD (Model A011)
Tamron 150 600 F/5-6.3 Di VC USD (Model A011)
Tamron 150 600 F/5-6.3 Di VC USD (Model A011)
Tamron announced a new 150 600 F/5-6.3 Di VC USD telephoto
Introduction
Seems Tamron has make the right move. Many people wait for a good, long reasonably priced telephoto. The question is how good it will be, and how much does it cost the new Tamron 150 600F/5-6.3 Di VC USD (Model A011). As a bird and wildlife photographer I would say the focal length is almost perfect. I wouldn't mind even if it goes up to 800 or 1200mm. If the cost will be significantly lower than the Canon and Nikon wonders, perhaps can make a huge turmoil in the market. I think a very good 400,500,600mm prime also awaited by many with a smaller cost, than the Canon and Nikon solutions. If I can give a tip an 560mm f5.6 would be nice.
Advertisement
Availability, price
Seem the lens will be released in 2013 dec in Japan, next year in Europe and US, first in Canon mount. The good news that the price going to be around 1000-1200 Eur/USD. If the lens will be sharp this is quite a nice price, for such a long lens.
Compatibility
The new Tamron 150 600 will be compatible with FF and Aps-C cameras in Canon, Nikon and Sony mount.
Features of the new Tamron 150 600//5-6.3 Di VC USD (Model A011) lens
- eBAND (Extended Bandwidth & Angular-Dependency) Coating – effetive coating reducing flare
- USD fast and precise autofocus drive
- VC Vibration control, the Tamron stabilization system is excellent
- Optical formula 20 elements in 13 groups
- 9 blade circular diaphragm
- New redesigned tripod mount
- New Silkypix software from Tamron
- Length: 257 mm
- Weight: 1951 g
- Standard accessories: detachable Tripod mount, lens hood
- Max diameter 105,6 mm
- Filter size: 95 mm
- Minimum focus distance: 2.7 m
- New upgraded professional finish
The new lens can be checked at the Salon de la Photo 2013 which will be held from November 7 to 11 in Paris, France.
Release date of Tamron 150 600 F/5-6.3 Di VC USD (Model A011)
The release date of the Tamron 150 600 F/5-6.3 Di VC USD (Model A011) lens not decided yet.
Advertisement
I hope it will be really sharp and contrasty at the longer focal lengths. Seems the test shots has been made at f9. This is expected such zoom lens in not the sharpest at the wide open aperture.
See also here
Tamron 150-600 reviews



_______________________________________________________________________________
Equipment reviews
Equipment reviews
See the reviews in the sub-menus at the right
sidebar, not everything included in the links
below.
Canon camera comparisons
Canon Full Frame comparison table
Canon Aps-C camera comparison table
Canon camera specifications
Canon 7d detailed specification
Canon 70d detailed specification
Canon 60d detailed specification
Canon 40d detailed specification
Canon Aps-C reviews
Primes
Samyang 8mm f3.5 review
Samyang 14mm f2.8 review
Sigma 35 f1.4 review
Canon 35mm f2 review
Canon 40mm f2.8 STM review
Canon 50mm f1.4 review
Canon 50mm f1.8 II review
Canon 135mm f2 review
Canon 200mm f2.8 review
Canon 300mm f4 is review
Canon 400mm f5.6 review
Zooms
Sigma 10 20mm review
Tokina 11 16mm review
Canon 15 85 review
Canon 15 85 vs Canon 24 105
Sigma 18-35 f1.8 review
Canon 24 70 f2.8 L review
Canon 24 105 review
Canon 70 200 f4 review
Canon 70 200 f2.8 review
Soligor 100 400/4.5-6.3 review
Teleconverters
Kenko 1.4 dgx review
Kenko Pro300 1.4 dgx review
Canon 2x MkII review
Soligor 2x converter review
Kenko 3x converter review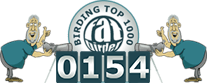 New, coming products
Latest reviews/news/articles:
Nikon camera comparisons
Nikon camera specifications
Nikon Aps-C reviews