Best value Canon lenses
Best value Canon lenses
Introduction
I intend to write this article to present which Canon lenses has the best price/performance ratio. These are not necessarily the cheapest Canon lenses, but this lenses are good enough to keep them for an extended period of time, you probably won't sell them in a week. I will also refer to Nikon what are the differences compare to that system. I assume the most readers search for lenses for Aps-C camera, so the article more geared toward Aps-C scope.
1. Canon 200 f2.8L
this lens is optically identical with the Mk II version, the only difference is the built in hood in case of the Mk I version of the lens, versus the separate hood of the Mk II lens. I bought mine used around 500 euro, no problem with it optically. This lens is the very best quality you can get for your money in any existing camera system if you need this focal length. It is important to understand though that this lens is not for anybody. This is a fixed focal length lens, meaning you cannot zoom with it. It has a field of view of 1.13m from 10m on an Aps-C sensor sized camera. What purpose it is good for ? It is interesting because for Aps-C cameras the lens is little long for portraits, little short for wildlife, perhaps best for sports or action. Not really for macro.

[do_widget Text]
What you get for this money ?
1. Optically flawless performance
2. F2.8 brightness with sharp picture quality
3. Very quick and precise autofocus
4. Solid build quality, I checked a fully functional copy which was so heavily used that it was evident just looking at the lens barrel, and was still excellently usable both mechanically and optically.
4. Very good even with teleconverters. With 1.4x converter the quality is remain very high, with 2x still not bad, and I even use with two converters attached. This way the quality is not so good, but still usable.
See my Canon 200mm f2.8 review here
2. Tamron 17 50 f/2.8
this is a very good lens, very sharp, and has useful focal range. This lens has constant f2.8 aperture, which is very useful. The lens has a Vc (vibration control) version which is not so sharp, but better in low light situations.
See my Tamron 17 50 f/2.8 review here
3. Canon 15-85mm f/3.5-5.6 is
– this is an almost do it everything with one lens solution for Canon. Why is it behind the Tamron ? The Tamron has better value, because it is much cheaper, and has f2.8 aperture, and perhaps slightly better performance. According to my thinking if the two lens would have the same price the Canon is better value because of the quick and quiet USM autofocus, wider range and image stabilization. The Canon 15-85mm lens is very sharp, and has good contrast. The lens has little different characteristics than some other Canon lenses like the Canon 24 70 f2.8 or 24 105 f/4 for example, which are makes more bright, not so saturated images. Some people like this, some not.
Canon 15 85 review
4. Canon 70 200 f/4
this is a very good lens for relatively low cost. Good for portraits, compressed landscapes, outside sports and walk around, wedding. For Nikon system never get a lens like this for this amount of money.
Canon 70 200 f4 review
5. Canon 50 f/1.4
This is a very nice lens, but not the best focal length on Aps-C bodies. This lens is ideal for a wedding. Canon also has an 50mm f1.8 lens which has I and II version. The I version of the lens is good value, because it is more sturdier than the Mk II version but not in production currently, so the used copies are quite old, the Mk II version build quality is really sub-standard, which is annoying. This lenses also has very good optical quality, compare to the price. I've owned the 50mm f1.8 II and it is good if you can live with its shortcomings, and has no budget for an f/1.4 version. I recommend the f/1.4 version.
Canon 50mm f1.4 review
Canon 50mm f1.8 II review
6. Canon 60mm f/2.8 Macro
This lens is a real gem. Very sharp, small, and has very nice picture quality.
Canon 60mm f/2.8 Macro review
[do_widget Text]
7. Canon 85mm f/1.8
is a very good portrait lens, with f1.8 brightness, very quick focus, and super sharpness.
8. Canon 100mm f/2.8 Macro
this is a very nice lens, sharp wide open already, has excellent colours, and 100% magnification. Canon also has a 60mm Macro with usm focus, and an 50mm f2.5 macro which is older design with traditional micro motor, with less magnification. The top of the line is the 180mm f3.5 macro in Canon line. Nikon has 40mm,60mm,85mm,105mm Macro lenses. The other best value solutions are the Sigma macro lenses which are very good quality: Sigma 70mm f/2.8, Sigma 105mm f/2.8, Sigma 150 f/2.8 and Sigma 180mm f/3.5. Tamron also has a very nice 90mm f/2.8 and 180 mm f/3.5.
Canon 100mm f/2.8 Macro review
9. Canon 135mm f2.
This is not a cheap lens by any meaning. But if you have the budget for it, it is the top quality you can get. I suggest this lens mainly for full frame, to maximize the meaning of the f2 aperture. Perhaps works for Aps-C as well, but I think it is little too good and expensive for that.
Canon 135mm f2 review
10. Canon 400 f/5.6
This is not a cheap lens at all, but it is the cheapest really sharp ultimate wildlife lens, with quick focus, nice contrast and excellent picture quality, with a relatively small, light package.
Canon 400mm f5.6 review
11. Samyang 8mm f/3.5, Samyang 14mm f/2.8
The Samyang makes excellent MANUAL focus lenses. No electronic connection between the body and the lens. The aperture is mechanical like in the old days. Means no aperture, shutter speed data, no autofocus function. Metering seems works automatically at least in my Canon 30d. In case of wide angle lenses we can set a focus distance and we don't need to adjust focus afterwards at all (meaning for landscapes.) The 8mm has much more distortion, and only an Aps-C lens, the 14mm is a Full frame lens with excellent resolution. The other ultrawide lenses are much more expensive, the best for Aps-C is perhaps the Tokina 11-16mm f/2.8 lens.
Samyang 8mm f3.5 review
Samyang 14mm f2.8 review
Samyang lenses
Tokina 11 16mm review
________________________________________________________________
Equipment reviews
Equipment reviews
See the reviews in the sub-menus at the right
sidebar, not everything included in the links
below.
Canon camera comparisons
Canon Full Frame comparison table
Canon Aps-C camera comparison table
Canon camera specifications
Canon 7d detailed specification
Canon 70d detailed specification
Canon 60d detailed specification
Canon 40d detailed specification
Canon Aps-C reviews
Primes
Samyang 8mm f3.5 review
Samyang 14mm f2.8 review
Sigma 35 f1.4 review
Canon 35mm f2 review
Canon 40mm f2.8 STM review
Canon 50mm f1.4 review
Canon 50mm f1.8 II review
Canon 135mm f2 review
Canon 200mm f2.8 review
Canon 300mm f4 is review
Canon 400mm f5.6 review
Zooms
Sigma 10 20mm review
Tokina 11 16mm review
Canon 15 85 review
Canon 15 85 vs Canon 24 105
Tamron 17 50 f/2.8 review here
Sigma 18-35 f1.8 review
Canon 24 70 f2.8 L review
Canon 24 105 review
Canon 70 200 f4 review
Canon 70 200 f2.8 review
Soligor 100 400/4.5-6.3 review
Teleconverters
Kenko 1.4 dgx review
Kenko Pro300 1.4 dgx review
Canon 2x MkII review
Soligor 2x converter review
Kenko 3x converter review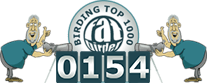 New, coming products
Latest reviews/news/articles:
Nikon camera comparisons
Nikon camera specifications
Nikon Aps-C reviews