Nikon d3300 release date
Nikon d3300 release date
Update: the new Nikon d3300 has no AA filter as well, like the Nikon d7100 and d5300. The new camera fires 5 frames per second. Seems the Nikon d3300 going to be released soon.
The exact Nikon d3300 release date has not yet known. An interesting question if the new Nikon d5300 come without the AA filter as the Nikon d7100 and the newest Nikon d5300. The sensor perhaps remain the very well performing 24 Mpix Sony sensor also used in the d7100 and d5200. The three sensor is not the same though. According to Dxomark laboratory the Nikon d7100's and the Nikon d5200's sensor has a slightly better dynamic range than the sensor of the Nikon d3200. The sensor of the Nikon d7100 and the sensor of the Nikon d5200/5300 is almost identical though according to lab measurement.
[do_widget Text]
Nikon d3300 specification
I guess perhaps the same as their predecessor perhaps with the AA filter omitted.
[do_widget Text]
Nikon d3200 specification
Resolution: 24 Mpixel
Dynamic range:perhaps 13.2 EV
Colour depth: 24,1 bits
High iso:1131
Burst mode Fps: 4
Already very good for an entry level camera
Nikon d3300 ISO range
100-102 400
Nikon d3300 size and weight
There is no reason to change so remain the
Size:125x96x77mm
Weight:505g

_____________________________________________________________________________
Equipment reviews
Equipment reviews
See the reviews in the sub-menus at the right
sidebar, not everything included in the links
below.
Canon camera comparisons
Canon Full Frame comparison table
Canon Aps-C camera comparison table
Canon camera specifications
Canon 7d detailed specification
Canon 70d detailed specification
Canon 60d detailed specification
Canon 40d detailed specification
Canon Aps-C reviews
Primes
Samyang 8mm f3.5 review
Samyang 14mm f2.8 review
Sigma 35 f1.4 review
Canon 35mm f2 review
Canon 40mm f2.8 STM review
Canon 50mm f1.4 review
Canon 50mm f1.8 II review
Canon 135mm f2 review
Canon 200mm f2.8 review
Canon 300mm f4 is review
Canon 400mm f5.6 review
Zooms
Sigma 10 20mm review
Tokina 11 16mm review
Canon 15 85 review
Canon 15 85 vs Canon 24 105
Sigma 18-35 f1.8 review
Canon 24 70 f2.8 L review
Canon 24 105 review
Canon 70 200 f4 review
Canon 70 200 f2.8 review
Soligor 100 400/4.5-6.3 review
Teleconverters
Kenko 1.4 dgx review
Kenko Pro300 1.4 dgx review
Canon 2x MkII review
Soligor 2x converter review
Kenko 3x converter review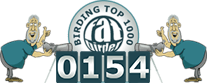 New, coming products
Latest reviews/news/articles:
Nikon camera comparisons
Nikon camera specifications
Nikon Aps-C reviews