Nikon d900 review release date specs
Nikon d900 review release date specs
Nikon d900 review release date specs
The Nikon d900 is not announced yet. The actual name will be Nikon d810. Seems a new Nikon d810 is coming after the Nikon d800. The new camera has a slightly redesigned shutter mechanism, no AA filter in front of the 36.3 Mpix sensor with wider ISO (64-12,800)(32-51,200 expanded) range. The new camera is little faster with the EXPEED 4 system in operation than the older one. The camera has a front-curtain electronic shutter option, and a built in stereo mic for 1080/60 fps video recording (and option for external as well). Continuous shooting topping at 5fps, in DX mode 7fps.The camera has improved AF up to -2EV and some points up to f/8 others are up to f/5.6.
Read more about the Nikon d810 here
The camera is already available for pre-order at BH video. See more at below link.
Nikon D810 camera specs and pre-order at BH
[do_widget Text]
[do_widget Text]
___________________________________________________________________________________________________
The current top of the line Nikon d800 specs are the following:
High iso(Dxomark): 2853
Resolution: 36.2 Mpix
Dynamic range: 14.4 EV (the best to date)
Colour depth: 25.3 bits
Frame rate:4 fps
Weight:1 kg
Built in flash: yes
Video format: 1920/1080
What are the expected specification of the new Nikon d900:
The Nikon d800 is perhaps the best Full Frame digital Slr camera today (Oct 2013). Where is the room for improvement ? It is always a room for improvement: put new technologies to the camera, change resolution, better high iso capability. I guess the New Nikon d900 going to get a 50 Mpixel sensor with same or better qualities the the current d800/d800E perhaps without AA filter. Video function is also an area where can put lots of effort today, perhaps Nikon also wants some innovation in this area.
____________________________________________________________________
Equipment reviews
Equipment reviews
See the reviews in the sub-menus at the right
sidebar, not everything included in the links
below.
Canon camera comparisons
Canon Full Frame comparison table
Canon Aps-C camera comparison table
Canon camera specifications
Canon 7d detailed specification
Canon 70d detailed specification
Canon 60d detailed specification
Canon 40d detailed specification
Canon Aps-C reviews
Primes
Samyang 8mm f3.5 review
Samyang 14mm f2.8 review
Sigma 35 f1.4 review
Canon 35mm f2 review
Canon 40mm f2.8 STM review
Canon 50mm f1.4 review
Canon 50mm f1.8 II review
Canon 135mm f2 review
Canon 200mm f2.8 review
Canon 300mm f4 is review
Canon 400mm f5.6 review
Zooms
Sigma 10 20mm review
Tokina 11 16mm review
Canon 15 85 review
Canon 15 85 vs Canon 24 105
Sigma 18-35 f1.8 review
Canon 24 70 f2.8 L review
Canon 24 105 review
Canon 70 200 f4 review
Canon 70 200 f2.8 review
Soligor 100 400/4.5-6.3 review
Teleconverters
Kenko 1.4 dgx review
Kenko Pro300 1.4 dgx review
Canon 2x MkII review
Soligor 2x converter review
Kenko 3x converter review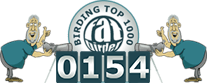 New, coming products
Latest reviews/news/articles:
Nikon camera comparisons
Nikon camera specifications
Nikon Aps-C reviews