Nikon d4s release date
Nikon d4s release date
Introduction
Seems the new Nikon d4s will be the flagship camera for Nikon. At the release of the new Nikon d4s, the older Nikon d4 will be discontinued. The new camera will be the best low light camera for weddings, concerts and other evenings. The new camera will be capable to shoot high quality, high frame rate (60fps) videos as well, as they define it in broadcast quality, this is why Nikon calls the new Nikon d4s a HD dslr.
____________________________________________________________
Nikon d4s release date
The Nikon d4s is released.
Nikon d4s information
Seems the new Nikon d4s will be announced next week. So the Nikon d4s is definately coming. Nikon d4 is officially discontinued with the release of the Nikon d4s.
Nikon d4s name
Now Nikon calls it HD DSLR.
Nikon d4s specifications
–Sensor size:36x24mm
-Resolution: 16.2 Mpixel
-Image processor: Expeed 3
–ISO range:100-12 800 (perhaps expandable to 25,600)
-Storage slot: 2, 1 CF
-Video: HD broadcast quality video at 60fps frame rate
-Enhanced Time lapse video function
-New autofocus mode in 3D
-Precisely adjustable WB
-Colour adjustment at LCD.
Nikon d4s price
Seems the new Nikon d4s can be ordered for 6500 dollar see below.

Nikon d4s release date Nikon d4s release date Nikon d4s release date

______________________________________________________________________________
Newest articles:
Beginner's photography tutorials:
Photography tips for beginners
Equipment reviews:
Equipment reviews
Equipment reviews
See the reviews in the sub-menus at the right
sidebar, not everything included in the links
below.
Canon camera comparisons
Canon Full Frame comparison table
Canon Aps-C camera comparison table
Canon camera specifications
Canon 5d Mk3 detailed specification
Canon 7d detailed specification
Canon 70d detailed specification
Canon 60d detailed specification
Canon 40d detailed specification
Canon Aps-C reviews
Primes
Samyang 8mm f3.5 review
Samyang 14mm f2.8 review
Sigma 35 f1.4 review
Canon 35mm f2 review
Canon 40mm f2.8 STM review
Canon 50mm f1.4 review
Canon 50mm f1.8 II review
Canon 135mm f2 review
Canon 200mm f2.8 review
Canon 300mm f4 is review
Canon 400mm f5.6 review
Zooms
Sigma 10 20mm review
Tokina 11 16mm review
Canon 15 85 review
Canon 15 85 vs Canon 24 105
Sigma 18-35 f1.8 review
Canon 18 55 is review
Canon 24 70 f2.8 L review
Canon 24 105 review
Canon 70 200 f4 review
Canon 70 200 f2.8 review
Tamron 70- 300 f/4-5.6 vc review
Soligor 100 400/4.5-6.3 review
Teleconverters
Kenko 1.4 dgx review
Kenko Pro300 1.4 dgx review
Canon 2x MkII review
Soligor 2x converter review
Kenko 3x converter review
__________________________________________________________
Birds:
Travel:
10 Things to see in Hungary
10 Things to see in Budapest
Chalkidiki Greece Sarti
Lake Balaton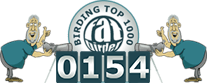 New, coming products
Latest reviews/news/articles:
Nikon camera comparisons
Nikon camera reviews
Nikon camera specifications
Nikon Aps-C lens reviews