Samyang 35mm f1.4 AS UMC AE
Samyang 35mm f1.4 AS UMC AE
Samyang 35mm f1.4 AS UMC AE
On the picture the earlier version can be seen.
Samyang 35mm f1.4 AS UMC AE
[do_widget Text]
Introduction
Samyang announced the new Full frame Samyang 35mm f1.4 AS UMC AE fixed lens.
Available mounts
Will be available for Canon, Nikon, Pentax, Sony, Fuji, Sony a, Sony E, Samsung, Canon M mounts.
Why is this lens is so interesting?
Samyang makes very good quality optics recently for any systems like Canon, Nikon, Micro Four Thirds, Fujifilm, etc. This is not a completely new lens, this lens exists before just without the AE moniker. The AE means this lens can be used in Aperture priority (electronically it is possible to control aperture) mode currently on Canon cameras. This is a manual focus lens, normally with no electronical connection with the camera body. No exif data, the Canon version has electronically controlled aperture, but no info about exif data.
Features – Samyang 35mm f1.4 AS UMC AE
-f/1.4 bright aperture
-electrnical aperture priority currently the Canon versions
-very good build quality
-fixed 35mm focal length
-Full frame coverage(Canon and Nikon)
[do_widget Text]
Specifications – Samyang 35mm f1.4 AS UMC AE
-Focal length:35mm – a very useful focal length especially on Full frame cameras
-Max aperture:f/1.4
-Min aperture:f/22
-Number of diaphragm: 6
-Lens formula:12 optical elements in / 10 groups
–Filter size: 77 mm (3.03 inch)
-Maximum diameter 83mm (3.27 inch)
-Length: 111.5mm (4.39 inch)
-Weight:712g (25.12 oz)
-Minimal focus distance:0.30m, magnification 1:
Specifications, appearance, functionality, etc. may be changed without prior notice.
Standard Accessories
-Petal shaped lens hood, lens cups
Price – Samyang 35mm f1.4 AS UMC AE
Price of the new Samyang 35mm f1.4 AS UMC AE.(29th of April 2014).
Availability – Samyang 35mm f1.4 AS UMC AE
Availability of the new Samyang 35mm f1.4 AS UMC AE is not known yet.
Alternatives
There are many alternatives but significantly higher price with autofocus and Full functionality. Canon, Nikon, Sigma 35mm lenses with f/1.4 or f/2 aperture, perhaps the other manufacturers like Pentax and Sony has similar lenses. I have checked the earlier version which is very sharp stopped down, but the contrast is reduced wide open and around apertures.
________________________________________________________________________
Equipment reviews
Equipment reviews
See the reviews in the sub-menus at the right
sidebar, not everything included in the links
below.
Canon camera comparisons
Canon Full Frame comparison table
Canon Aps-C camera comparison table
Canon camera specifications
Canon 5d Mk3 detailed specification
Canon 7d detailed specification
Canon 70d detailed specification
Canon 60d detailed specification
Canon 40d detailed specification
Canon Aps-C reviews
Primes
Samyang 8mm f3.5 review
Samyang 14mm f2.8 review
Sigma 35 f1.4 review
Canon 35mm f2 review
Canon 40mm f2.8 STM review
Canon 50mm f1.4 review
Canon 50mm f1.8 II review
Canon 135mm f2 review
Canon 200mm f2.8 review
Canon 300mm f4 is review
Canon 400mm f5.6 review
Zooms
Sigma 10 20mm review
Tokina 11 16mm review
Canon 15 85 review
Canon 15 85 vs Canon 24 105
Sigma 18-35 f1.8 review
Canon 18 55 is review
Canon 24 70 f2.8 L review
Canon 24 105 review
Canon 70 200 f4 review
Canon 70 200 f2.8 review
Soligor 100 400/4.5-6.3 review
Teleconverters
Kenko 1.4 dgx review
Kenko Pro300 1.4 dgx review
Canon 2x MkII review
Soligor 2x converter review
Kenko 3x converter review
__________________________________________________________
Birds:
Travel:
10 Things to see in Hungary
10 Things to see in Budapest
Chalkidiki Greece Sarti
Lake Balaton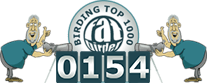 New, coming products
Latest reviews/news/articles:
Nikon camera comparisons
Nikon camera reviews
Nikon camera specifications
Nikon Aps-C lens reviews