Canon 7d Mk II release date review specs
Canon 7d Mk II release date review specs
What changed: Better af (65 cross-type points, up to -3EV and f/8), 10 fps, 3/4 stop better iso performance, similar video but with dual-pixel af, 2 memory card slots, higher price

Latest update: 16/09/2015
Samples link added
Canon 7d Mk II is announced
Seems the Canon 7d mk II is announced and available. The price of the Canon 7d mk II is 1800 dollar. 10fps continuous shooting, 65 all cross-type focus points. The 65 cross-type points is placed in three rectangles, with 4×5,5×5,4×5 blocks. The camera has a Dual pixel live view af system, 20.2 Megapixel CMOS sensor. The cameras ISO range goes up to 16,000 in natives setting, after it can be extended up to ISO 51,200. The camera has a Built in GPS receiver and an electronic compass. The camera has a magnesium alloy body construction, and Dual digic 6 image processor. The HD videos can be recorded up to 59.94fps frame rate. The exposure can be compensated in +-5EV range. The weight of the camera is 910g (32.1 oz). The Flash synch speed is 1/250s as usual. Flash exposure compensation is available in +-3EV range. The camera has a dual (CF, sd) memory card slots.
[do_widget Text]
Canon 7d Mk II specs
Seems many functions has been inherited from the higher end Full frame models, like distortion correction, but there are some new options can be found as well. Seems a very strong camera, unfortunately at a little high price.
The reality regarding specs:
Sensor:20.2 Megapixel
Bit depth: 14 bit
ISO range: native 100-16,000 (up to 51,200 extended)
Sensor size: 15×22.4mm
Picture resulution:5472×3648
Live view AF: dual pixel video AF and af servo for video
Picture formats: jpg and three different sized Raw format (5,11,20 megapixel)
Autofocusing up to -3EV
External mic connection: yes
Headphone output: yes
Flipout screen: No
LCD resolution: 1040k dots
Burst mode: up 10 fps speed
Autofocus: 65 all cross type af system, different focus modes similar to the Canon 1Dx or Canon 5dMk3 models.
Auto ISO: yes, we can specify shutter speed limits as well, there more options here than at previous models
Chromatic aberration correction with Canon lenses
Distortion correction
All-i video format
Spot metering
Wifi: No
Touchscreen: No
New metering system: 150,000 RGB+IR
Min max value for aperture and ISO range can be as well.
Anti flicker shooting function, in artifical light the camera avoid automatically the bad points in illumination
[do_widget Text]
Canon 7d Mk II functions
Seems there are plenty of functions in the Canon 7d Mk II camera.
Canon 7d Mk II stills functions
Maximum burst:24,28,35 Raw(Huge, M, S) or 130 Jpeg ()
Wireless camera flash can be used as a master
Fully automatic mode with one external Speedlight flash
Autofocus methods
Face recognition, Flexizone-multi, Flexizone-single
In Face recognition mode the cameras searches for faces, if find one changes the af point accordingly, in Flexizone multi a wide area of 31 af point can be used for focusing, in single af only 1 Af point out of the 65 total.
Magnifying frame for manual focusing 1x 5x 10x is the increments
Quick control
Several settings can be set here:Af method, drive mode, metering mode, white balance, picture style, auto lighting optimizer
Scene recognition
In A+ mode
The camera detect the scene – sky is involved or not backlit or normally lit and apply settings accordingly.
-Auto lighting optimizer
auto lighting optimizer automatically correct brightness and contrast
-Highlight tone priority
Helps with highlights, expand dynamic range from 18% gray towards bright highlights, helps to get smoother transitions
-Multi shot noise correction
– the camera takes 4 images and makes one better optimized shot out of it
-Reducing flickers
the camera detect the frequency of the light source blinking, and makes the photo when the flicker effect is minimal
-Picture styles
The following parameters can be adjusted in pic style: sharpness, contrast, saturation, color tone, filter effect and toning effect in monochrome
-standard
-portrait
-landscape
-3 user defined style
-Neutral
-Faithful
-Monocrome
Filter effects in monochrome
yellow, orange, red, green this filters helps in different things how the sky and the clouds look, mute skin tones, leaves look crisper, etc
WB modes
auto, daylight, shade, cloudy, twilight, sunset, tungsten light, white fluorescent light, flash, custom (2000-10,000), Kelvin (2500-10,000)
White balance correction Blue Amber Magenta Green we can correct in 2D towards the desired color
WB bracketing
– makes multiple shots with different WB settings
-In camera Raw processing
– the brightness of the Raw images can be adjusted by +-1 Stops, with 1/3 increments
-can select picture style, the changes can be checked on the monitor
-can use auto lighting optimizer
-can set High iso noise reduction
-correction of vignetting is possible, Canon calls it Pheripherical illumination correction
–lens distortion correction, I guess only Canon lenses
-correcting chromatic aberrations, like purple fringes in high contrast scenes
-it is not exactly the same as you do it later with the software, and lens datas needed for corrections
Live view mode
Obviously the camera here drains out battery more quickly.
Final image simulation – here we can check how the final image looks like in terms of aperture, white balance, metering, exposure, vignetting correction, auto lighting optimizer, chromatic aberration correction, depth of field, image ration etc
Resize jpg images
It is possible to resize images, for given formats in camera. There are four aspect ratio (3:2, 4:3, 16:9, 1:1) , and four image quality formats for the 3:2 it is 3648*2432, 2736*1824, 1920*1280, and 720*480 pixels.
Appending dust delete data
If there are dust spots on the sensor, this function makes a record for erasing the dust spots later. For this the Digital Photo Professional software needed to use later which remove the dust hints form the picture automatically
For it only need to makes a photo of a solid white object as a paper with a lens of 50mm focal length or longer. The focus must turn manually to infinity. Must use f/22 from 20-30cm in AE mode and shoot. After this all pictures will be recorded with this datas for later correction.
Movie settings
Movies can be recorded in HD (1920 x 1080) up to 59.94 fps frame rate. For moving subjects 1/30 – 1/125s shutter speed is recommended.
For movies ISO 100-16,000 settings can be used automatically or 25,600 in extended mode.
Sound Recording level can be checked during recording
Exposure level is indicated
There is a wind filter for movie recording, which can be adjusted according to wind level
There is a final image simulation function which shows how the movie will look like aperture, picture style (sharpness, contrast), exposure, white balance, depth of field, etc
Silent control – it is possible to set several settings using a Touchpad on tho inner ring of the Quick Control dial in different modes you can change different settings in manual mode you can change aperture, shutter speed, ISO speed, exposure compensation, recording level, volume.
Sound recording can be adjusted in 64 levels
Buit in monaural or external mic can be used
GPS settings
-geotagging pictures
-using the digital compass even shooting directions can be recorded
-Compass display during shooting
-the route travelled can be recorded in the camera, after can be seen on the computer with the Canon software
-the time from the GPS signal can be recorded with +- 1 sec accuracy, this can be useful for landscapes together with the shooting direction recording
Canon 7d Mk II first official samples stills and video as well
___________________________________________________________________________
Older informations – Canon 7d Mk II release date review specs
Rumors:
The newest rumors speak about 20.2 Megapix sensor (no multilayer as told before), no touchscreen (doubt it) even fixed (not so useful for video), ISO range of 100-12,800 (extended up to 51,200) 65 all cross-type sensors, dual cross type sensor in the center, autofocusing up to f/8 (like 1d series Canon cameras, or the Nikon d7100, very useful) instead of f/5.6 as this range cameras before. This can come handy if someone put the 1.4x Canon teleconverter on the Canon 400mm f/5.6, which was not an autofocusing combination before (f/8 already), but the same combo with the newest Kenko 1.4x dgx works on older Canon 7d as well. Dual pixel autofocus for video must-have I think, especially for the price they asking. HD video at 60fps, as usual at today's cameras. Dual digic6 processing engines, mic and headphone socket, better spot metering, 100% viewfinder. Nothing about picture quality, high ISO capability, dynamic range..which is perhaps the most interesting, will it be better significantly than the 70d or not.
Canon 7d Mk II release date
What is sure for the upcoming Canon 7d MkII is lots of technology and high price. If I would bet for this two is sure. Perhaps folks are more interested in noise levels of high iso, dynamic range, colors and such. I think this will also be good. The question is the new Canon 7d mk II rumored new sensor 24Mp sensor will beat the Nikon d7100's little older sensor or not? This is a more interesting question. The only thing is picture quality which is most interesting (for me at least). Dual-pixel movie focus, super speedy, super intelligent autofocus, Wifi, NFC am sure will be there. I wouldn't be surprised of Android operation system or a complete pc or tablet at all. This functions are also interesting though if they are really new and useful. Something like picture comparison in Canon 5d mk III or picture post-processing. It is also interesting how good will be the movie auto focus? Is it improved the focus of the Canon 70d or not? The release date is near, but no information of exact time.
Canon 7d Mk II release date
Introduction
Canon Eos 70d Specification can be seen below. From there can guess about the new Canon 7d Mk II specification.
The first question is that the Canon 7d Mk II gets the same sensor of the Canon 70d or has different sensor ?
I guess the frame rate going to be higher, the 7d mkII camera going to be faster than the 70d and interested is there any new technology comes with it what the 70d doesn't have.
The Canon Eos 7d mk II release date anticipated in 2014 according to the rumours. I very much interested in this camera. Especially the high iso performance, dynamic range where Nikon take the lead recently and colour depth. It would be very nice to have the "Ultimate performance" Aps-C sensor professional camera.
Specifications of the Canon 70D:
20.2MP APS-C CMOS Sensor – seems a new sensor coming
DIGIC 5+ Image Processor
Dual Pixel CMOS AF with Live View
3.0″ 1,040k-Dot Vari-Angle Touchscreen
Full HD 1080p Video with Move Servo AF
Built-In Wireless Connectivity
19-Point All Cross-Type AF System
Continuous Shooting Rate Up to 7 fps
ISO 100-12800 (Expandable to ISO 25600)
Scene Intelligent Auto Mode
The rumours speak about a new dual pixel AF system and improved video performance. The Camera has double pixel count, out of that half of them used for video focusing.
___________________________________________________________________
Equipment reviews
Equipment reviews
See the reviews in the sub-menus at the right
sidebar, not everything included in the links
below.
Canon camera comparisons
Canon Full Frame comparison table
Canon Aps-C camera comparison table
Canon camera specifications
Canon 7d detailed specification
Canon 70d detailed specification
Canon 60d detailed specification
Canon 40d detailed specification
Canon Aps-C reviews
Primes
Samyang 8mm f3.5 review
Samyang 14mm f2.8 review
Sigma 35 f1.4 review
Canon 35mm f2 review
Canon 40mm f2.8 STM review
Canon 50mm f1.4 review
Canon 50mm f1.8 II review
Canon 135mm f2 review
Canon 200mm f2.8 review
Canon 300mm f4 is review
Canon 400mm f5.6 review
Zooms
Sigma 10 20mm review
Tokina 11 16mm review
Canon 15 85 review
Canon 15 85 vs Canon 24 105
Sigma 18-35 f1.8 review
Canon 24 70 f2.8 L review
Canon 24 105 review
Canon 70 200 f4 review
Canon 70 200 f2.8 review
Soligor 100 400/4.5-6.3 review
Teleconverters
Kenko 1.4 dgx review
Kenko Pro300 1.4 dgx review
Canon 2x MkII review
Soligor 2x converter review
Kenko 3x converter review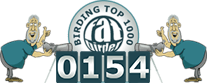 New, coming products
Latest reviews/news/articles:
Nikon camera comparisons
Nikon camera specifications
Nikon Aps-C reviews