Nikon d5200 vs Nikon d5100
Nikon d5200 vs Nikon d5100
Nikon d5200 vs Nikon d5100
[do_widget Text]
Introduction
If money doesn't matter I surely get the Nikon d5200. see the Nikon d5200 review hereIt has better image quality, better focusing system, and better video controls. There are some similarities between this cameras: Built quality, functions are very similar. None of them has in built focus motor, same size and build quality, no metering with old lenses, etc. The obvious difference is the 24Mp new sensor vs the 16 Mpix older sensor. I don't see why someone needed 24 Mpix. 1600*1200 pixel image is 2Mpix. I never use bigger pictures. At 100% the 24Mpix is not sharp even with the sharpest lenses. See my Nikon d5200 review. The huge files of the 24 Mpix sensor is quite disturbing. What is more useful is a slightly better dynamic range, and high iso capability of the newer Nikon d5200. I note that the picture quality of the new D5200 seems for me better. The video also better on the d5200 in general, more controls, better high iso, with a frame rate of 60/50 although it is made in crop mode.
Key differences by data
Resolution: 24 Mp vs 16 Mpixel
High iso according to Dxo mark
1284 vs 1183 Not very significant difference on paper, but in reality can be 0.5-1 f stop difference, for movies as well
Dynamic range: 13.9 vs 13.6 EV – the D5200 is better but not much
Colour depth: 24.2 vs 23.5 bits – not very significant difference
Focus points: 39 vs 11 The new d5200 camera autofocus system inherited from the d7000 is very good, fast and precise in good light, 9 cross type points instead of 1. Non cross type points not very useful according to my experience, but I always use the center point, and adjust the frame afterwards.
Continuous shooting: 5fps vs 4fps – not a significant difference
[do_widget Text]
Picture quality differences
The Nikon d5200 has better overall picture quality like high iso performance, but the Nikon d5100 is also a very good, capable camera. At real photos the resolution difference is not really noticable, except perhaps using the sharpest prime lenses. At this point perhaps the D5100 is a better choice according to me, because of the very good price. The Nikon d5100 16 Mp sensor is better for landscapes with small apertures like f11-f16, where the 24 Mp sensor of the Nikon d5200 is more diffraction limited. The only real advantage of the 24Mpix sensor perhaps if someone use a very expensive long 400-600m prime lens on it for distant objects, such as birds or wildlife which is sharp at f4-f5.6 apertures. Not very probably though that someone who uses a very expensive prime attach to this entry level cameras. I am not sure that a consumer 70 300, or 55 300 zoom lens gives better results on a 24Mpixel camera than on the 16 Mpix. The high iso advantage of the D5200 is very useful though.
Weekness of both cameras
Lack of inbuilt focus motor, means not focusing with lots of lenses. Video mode is not as good as the latest Canons. No metering with older manual lenses (good for video).
Strength of both cameras
Very good picture quality relatively cheap.
Price
this is the biggest difference, almost double(end 2013), for me this is the real question, the Nikon d5100 is an excellent deal with little money, while the Nikon d5200 is also a good value if you have the budget for it but not two times better, the new Nikon D5300 much more expensive, with little real difference compare to the Nikon d5200. The D5200 has essentially the same sensor as the Nikon d7100, while the sensor of the Nikon d3200 is little different.
Differences in functions
The Nikon d5200 is a newer camera, perhaps some ways better than the Nikon d5100, but still doesn't have a dedicated ISO button for example. The Nikon d5200 has a stereo microphone for movie shooting, as well as a volume control, and in manual mode more control are available in video shooting. The Nikon D5200 has a newer Expeed engine. The d5100 pictures seems more saturated colours, and better contrast. The Nikon d5200 has better definition with very sharp lenses. With normal cheaper lenses I don't think the difference is so obvious. Where the more resolution counts ? In telephoto when you cannot go closer, macro(here perhaps the Nikon d5200 not preferred because of the diffraction, as usually f11-f16 required for macro) or close-up work. For landscapes I think is very hard to see any difference, you need the best lens, high shutter speed, and atmoshpheric conditions to see any difference. The 20% resolution difference is practically one step ahead.
Which one to choose ?
Depends on a budget first. At current rates the Nikon d5200 not far in price from the Nikon d7000, which has bigger viewfinder, more controls, better look, and a much more serious camera overall. If someone wants to have payed professional work, the Nikon d7000 looks more serious. The Nikon d5100 at this rates perhaps a real bargain. The d5200 seems better for video, even there is an option to uncompressed output, which can be interesting for serious movie makers. If you shoot action, or wildlife the better focusing system, and pixel count of the d5200 is better. For macro or landscapes perhaps the d5100 is better. I end up buying the Nikon d7000 because lens compatibility was high on my priority list, but both the Nikon d5100 and Nikon d5200 seems an excellent camera. The Nikon d7000 has lots of function which simply the entry level model has not, but no flipout screen for video which lacks from the D7000. If you hesitating my general advice is to put money in good lenses first, You can perhaps have the new camera body half price in a year. The good lenses are keeping their value. If you already have good lenses perhaps makes sense to buy the camera body which you like better. If high iso performance, huge resolution, lots of focus points, or video is not a top of your priorities, makes sense to buy the d5100 and spare some money for something else.
Nikon d7100 review
Nikon d7000 review
Nikon d5200 review
Nikon d700 review
Nikon d5500 announced
_____________________________________________________________________________
Equipment reviews
Equipment reviews
See the reviews in the sub-menus at the right
sidebar, not everything included in the links
below.
Canon camera comparisons
Canon Full Frame comparison table
Canon Aps-C camera comparison table
Canon camera specifications
Canon 7d detailed specification
Canon 70d detailed specification
Canon 60d detailed specification
Canon 40d detailed specification
Canon Aps-C reviews
Primes
Samyang 8mm f3.5 review
Samyang 14mm f2.8 review
Sigma 35 f1.4 review
Canon 35mm f2 review
Canon 40mm f2.8 STM review
Canon 50mm f1.4 review
Canon 50mm f1.8 II review
Canon 135mm f2 review
Canon 200mm f2.8 review
Canon 300mm f4 is review
Canon 400mm f5.6 review
Zooms
Sigma 10 20mm review
Tokina 11 16mm review
Canon 15 85 review
Canon 15 85 vs Canon 24 105
Sigma 18-35 f1.8 review
Canon 24 70 f2.8 L review
Canon 24 105 review
Canon 70 200 f4 review
Canon 70 200 f2.8 review
Soligor 100 400/4.5-6.3 review
Teleconverters
Kenko 1.4 dgx review
Kenko Pro300 1.4 dgx review
Canon 2x MkII review
Soligor 2x converter review
Kenko 3x converter review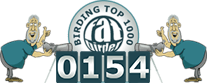 New, coming products
Latest reviews/news/articles:
Nikon camera comparisons
Nikon camera specifications
Nikon Aps-C reviews