Canon 80D release date review specification
Latest update: 19/02/2016
Canon 80D release date review specification
(24 megapixel, flipout screen, ISO 100-25,600, 45 cross-type AF points)

Canon 80D official announcement
The new Canon EOS 80d will have a 24 Mpix Aps-C sensor, fully moveable LCD panel, ISO 100-25,600, Digic 6 image processor.
The camera has a new 7460 pixel RGb+IR metering sensor.
The autofocus system is also brand new with 45 all cross type focus points. 27 of these are sensible up to f/8 which allows us to use an f/5.6 lens with an 1.4x teleconverter. The focusing system works until -3 EV in dark environment, it is similar to moonlight.
In live view stills shooting is available with servo af, which is a second time in any Canon camera.
[do_widget Text]
The Canon EOS 80D has an interesting lens (a new 18-135mm f/3.5-5.6 USM), which is the first Canon lens called Power zoom, and has a NANo USM focusing mechanism. This mechanism allows to control the lens from a Smartphone via Wifi, but for this a new small adapter is also needed which is called PZ-E1 Power zoom adapter which allows to focus the lens with much smaller increments. This adapter is only compatible with this new lens at the moment.
Flicker detection is also supported. The camera has a HD video at 60fps and a headphone socket.
Canon 80D specs
Canon EOS 80d
Lens mount: Canon EF
Sensor resolution: 24 Megapixel
ISO range: 100-16,000 (25,600 in extended mode)
Focus points/crosstype: 45/45
autofocus up to: – 3EV
image processor: Digic 6
Burst mode / continuous shooting: 7 frames per sec
Functions
HDR: yes
Time lapse: yes
Video: yes
Creative filters: yes
Monitor
Touchscreen: yes
Vari-angle: yes
Monitor size: 3″
Video
HD at 60 or 50 frames per second
Dual pixel af: yes
Battery: LP-E6N
Connectivity
Wifi: yes
NFC: yes
Mic socket: yes
Canon 80D release date
There is no info about the release date yet.
Canon 80D price
There is no information about the price of the new Canon 80d yet.
____________________
Rumors below
Rumors guesses news about the Canon 80D camera
No Canon 80d camera yet, but can come in a near future. The near future can be in 2015 or more likely in 2016, or later.
The three possibilities for the new upcoming Canon 80D is the following:
1. Same camera, same sensor, as before and minor upgrades here and there.
This happened many time in the entry level segment in Canon land, but for higher end Dslr cameras Canon always wants to give some extra over the previous models. For example 4 years is needed to release the new Canon 7d Mk II in order to be a little better camera. The Canon 70d for example had a new Dual pixel live view AF, which is a significant improvement for people interested in video recording / film making. It is still an option though for the new Canon 80d, same or essentially the same or similar camera, little upgraded, refinded.
2. Functions inherited from the new Canon 7d Mk II camera, and perhaps other upgrades as well.
Let's see what we have here. The sensor of the Canon 7d Mk II is a little better than the sensor of the 70d but the difference is not huge in terms of high iso performance or dynamic range. The biggest upgrade is the new autofocus system inherited from higher end models, with 65 all cross type focus points, fast 10 fps frame rate, precise focusing. This not means that the Canon 70d camera not precise in focusing, but seems the newer 7d Mk II is better. This option is perhaps the most likely out of the three. The 7d Mk II has an electronic compass and GPS as well. I don't find these functions particularly interesting, they eats battery quickly, and for frequent travellers perhaps not good enough. Perhaps yes, I don't know.
3. Some bigger upgrades, possible new sensor, new technologies, perhaps smaller pixel count, better high ISO performance.
It would be a most interesting. For example a 12 Megapixel sensor with significantly lower noise level. This is not sure to happen, because selling Full frame camera models always the top target for manufacturers, and smaller difference in high ISO would make crop cameras more appealing. Other possibility is a significantly better or different system sensor. For example a five layer Foveon like sensor. It would be a good option to try it in a lower level camera, not in the top model. There are many rumors about this one.
About the Canons recent sensors:
at that time when Canon used CMOS technology these sensors was the best on the market, but currently many manufacturers comes with better and better sensors. If the DXO mark numbers are correct, Nikon has a huge advantage over Canon and even micro 4/3 camera suppliers like Panasonic and Olympus is near if not ahead of Canon in sensor technology. Sony and Fujifilm is not worse either. My Nikon D7000 is lot less noisier than even the newest Canon 7d Mk II. There is some improvement but very slight.
What these suppliers missing is the lens lineup Canon has. In the FF segment the competition is not so high, mostly Nikon and Sony are the other competitors. Nikon ( or Sony ) better here as well in sensors in terms of high iso and dynamic range.
Canon mount lens table
I started to put together a big all Canon mount lens table, included third party and older manual focus lenses as well. The idea is to put all available lenses together for Canon mount. This page also can be accessed by Main menu-lens reviews tab as well, as through the below link:
Canon lenses A-Z
How to become a better photographer quickly
Photography quotes
Photography tips for beginners
Best Dslr cameras 2015
________________________________________________
Canon 80d specification guess
I see no point yet for a new Canon 80D camera. The Canon 70d is a very good all round camera with Dual pixel live view autofocus system, with articulated LCD screen at an attractive price point compare to the alternatives.
What would be nice to have more dynamic range, better high ISO performance, better video quality. At moment Canon 7d Mk II video quality lower than the Panasonic GH 4 quality according to dpreview samples, which means not very likely that the Canon 80d will be better in terms of video.
The big thing would be a better new sensor technology, which is awaited by many I guess. At Canon it will come most likely in the premium Full frame or Middle format segment first, just after at lower price points.
If Canon can make some groundbreaking improvement regarding sensor performance it would appear most likely in the 7d line first ( but who knows perhaps in the new Canon 80d, as the Dual pixel af appeared first in the Canon 70d ) after the Full frame models, than the lower price segment.
Photo parameters
Resolution: 20.2 Megapixel
Picture size: 5472×3648 Pixel, 23 other picture size from 0,23 to 11,2 Megapixel most likely remain the same as the new Canon 7d Mk II is also 20 megapixel, would be interesting 24 Megapixel or more
ISO range: 100-25,600 most likely remain the same, better high iso performance would be nice
Shutter speed: 1/8000-30s most likely remain the same, no reason to change
Dynamic range: 11,6 EV most likely remain the same, the 7d Mk II similar, would be nice to be wider, but only the Canon 6d has 12 EV dynamic range, here the Nikon clearly better
Colour depth: 22,5 bits most likely remain similar
Dxo high iso score: 926 the Canon 7d II is just a little better ( 1082 ) further improvement would be nice, or the same as the 7d II, which is not very likely according to my opinion
Focus points/crosstype points: 19/19 the 7d II has 65 cross-type points, but the 19 is very good as well, this is the most likely
Built in flash: yes no change expected
Flash external connection: yes no change is expected
Lens focus motor: yes no change is expected
Lens mount: EF, EF-S no change is expected
Diffraction limit: around f/6,2 doesn't mean it is useless at f/8, but perhaps not the best for landscapes at f/16 or smaller apertures.
Continuous shooting: 7 fps the Canon 7d II has 10 fps, new Canon 80 can have 8 fps
Functions
Live view: yes no change is expected
Video: yes no change is expected
HDR: yes no change is expected
Panorama: No no change is expected
3D: No no change is expected
Wifi: yes no change is expected, the Canon 7d II lacks Wifi as well, but the Wifi is more and more common in newer cameras
GPS(usually just geotagging): No no change is expected, the Canon 7d II has
Dust removal system: yes no change is expected
Physical parameters
Sensor format: Aps-C no change is expected
Crop factor: 1,6 no change is expected
Sensor size: 22,5*15mm no change is expected
Weight: 755g no change is expected
Camera Size: 145 x 106 x 79 mm, 5.5 x 4.1 x 3.1″ no change is expected
LCD: 1040k dots no change is expected, all Canons has this resolution
Flipout LCD: yes no change is expected, the same flipout LCD is nice, the Nikon doesn't have at this segment
Touch screen: yes no change is expected
Viewfinder size/coverage: 0,59/98% no change is expected
Storage slots: 1/sd,sdhc,sdxc card two slots would be nice, perhaps will have
Battery: 1x LP-E6 Rechargeable Lithium-Ion Battery Pack, 7.2VDC, 1800mAh
Video parameters
Video autofocus: No no change is expected
Video format: 1920×1080/30,25,24 1080×720/60,50 640×480/30,25 no change is expected
External mic jack: yes no change is expected
Canon 70d other parameters
Start up time: 0,15s no change is expected
Silent shutter no change is expected
In camera raw processing no change is expected
63 zone dual layer metering no change is expected
Intelligent viewfinder no change is expected
Raw files no change is expected
Digic 5+ no change is expected
Scene intelligent auto no change is expected
Clear view II LCD no change is expected
HDMI connection no change is expected
Canon 7d MK II
No news about the Canon 80D yet, but the new Canon 7d Mk II was announced. Seems the new 7d Mk II inherited many advanced functions from the higher end Full frame models. The price is very high for such a camera according to my judgment. The native ISO range is 100-16,000 there is no information about the real picture quality yet. Possibly the new Canon 80d will inherit some of the functions or more functions from the Canon 7d Mk II.
Latest news
What is most likely that the Canon 7d Mk II will be announced in Photokina this month. When the Canon 7d Mk II will be released probably this year, this give way to the new Canon 80d. It is interesting what the new Canon 80d can get from the technology used in the Canon 7d Mk II. There are not so exciting news yet, what will be new in the new 7d Mk II regarding sensor performance or new functions. The rumors speak about fixed LCD screen 20 Megapixel sensor, earlier rumors speak about three layer sensor and lots of new technology. Today they spoke about auto focus function up to f/8 (like the Nikon d7100 or Canon 1 series cameras), wide ISO range up to 51,200, and 65 all cross-type autofocus points. I guess it will be much more in the end.
Just posted: Tamron 150-600mm review for Canon EOS
The new Tamron is simply excellent and much more affordable than the other options, see in more detail in the review.
Tamron 150-600 review
Canon 80D release date review specification
Is it worth to upgrade ? See above picture Canon 30D with Tamron 17 50
Introduction
Although the Canon 70D just recently released (Oct 2013) some of us thinking about the Canon 80D and what it would be like. Although the Canon 70D is an improvement compare to the earlier Canon Aps-C sized Dsrl cameras, but not really a real competitor of the Nikon d7100 in terms of image quality.
Canon 70D vs Nikon D7100
Datas according to the measurement of Dxomark laboratory:
Dynamic range: 11,6 EV Canon 70d vs Nikon d7100 – 13,7 EV
High iso: 926 Canon 70d vs Nikon d7100 1256
Colour depth: 22,5 bits Canon 70d vs Nikon 7100d – 24,2 bits
From the above comparison is obvious that there is a room for improvement, especially at High iso departent and dynamic range, where the Nikon is a lot better.
A dual pixel autofocus for video is also a nice feature(perhaps most of us video is not a priority in a still camera) but in speed is not up to Panasonic MILC cameras for example. The Canon 7d Mk II not released yet, perhaps Canon able to make a camera that can compete with the Nikon d7100, but perhaps wants to do this with a higher price. We will see soon.
Canon 80D guessed specification
Sensor: 24 Mpix
Sensor size:22,5*15mm
Picture size:6000*4000 pixel
Video format:1920*1080
LCD: 1040 k dots
Autofocus points:19
Cross type points:19
Viewfinder:pentaprism
Shutter speed:1/8000-30s
Dxo measurements guessed:
High iso:1000
Dynamic range:13 EV
Colour depth:22,5 bits
_____________________________________________________________________
Newest articles:
________________________________________________________________________
Equipment reviews
Equipment reviews
See the reviews in the sub-menus at the right
sidebar, not everything included in the links
below.
Canon camera comparisons
Canon Full Frame comparison table
Canon Aps-C camera comparison table
Canon camera specifications
Canon 7d detailed specification
Canon 70d detailed specification
Canon 60d detailed specification
Canon 40d detailed specification
Canon Aps-C reviews
Primes
Samyang 8mm f3.5 review
Samyang 14mm f2.8 review
Sigma 35 f1.4 review
Canon 35mm f2 review
Canon 40mm f2.8 STM review
Canon 50mm f1.4 review
Canon 50mm f1.8 II review
Canon 135mm f2 review
Canon 200mm f2.8 review
Canon 300mm f4 is review
Canon 400mm f5.6 review
Zooms
The Sigma 150mm-600mm
The Tamron 150-600mm Vc USD
Tamron 17-50mm f/2.8 review
Sigma 10 20mm review
Tokina 11 16mm review
Canon 15 85 review
Canon 15 85 vs Canon 24 105
Sigma 18-35 f1.8 review
Canon 24 70 f2.8 L review
Canon 24 105 review
Canon 70 200 f4 review
Canon 70 200 f2.8 review
Soligor 100 400/4.5-6.3 review
Teleconverters
Kenko 1.4 dgx review
Kenko Pro300 1.4 dgx review
Canon 2x MkII review
Soligor 2x converter review
Kenko 3x converter review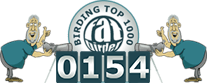 New, coming products
Latest reviews/news/articles:
Nikon camera comparisons
Nikon camera specifications
Nikon Aps-C reviews